Pinup Girls™, developed by Pragmatic Play, is a fascinating journey back to the glamour of the 1950s. This blog post reviews this sensational online slot game and presents the key features that have been captivating gamers around the globe.
Unleashing the Charm of the 1950s
Pinup Girls™ is an exceptional creation that stands out in the sea of online slot games. It delves into the captivating world of pinup models, which was the heart of glamour and fascination during the World War II era. The game oozes nostalgia with its loud and confident retro aesthetics, perfectly encapsulating the bygone era. From the clothing to the graphics, every element is carefully crafted to take you on a time travel adventure. If you appreciate vintage charm and the classic pinup era, you will feel right at home.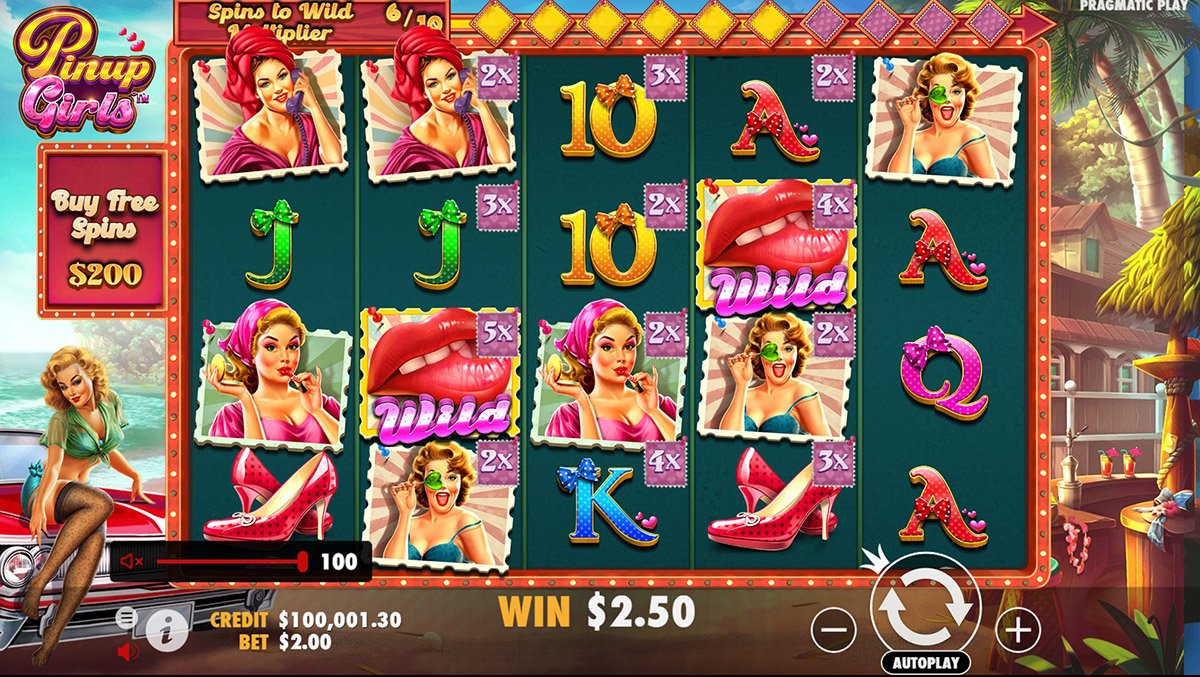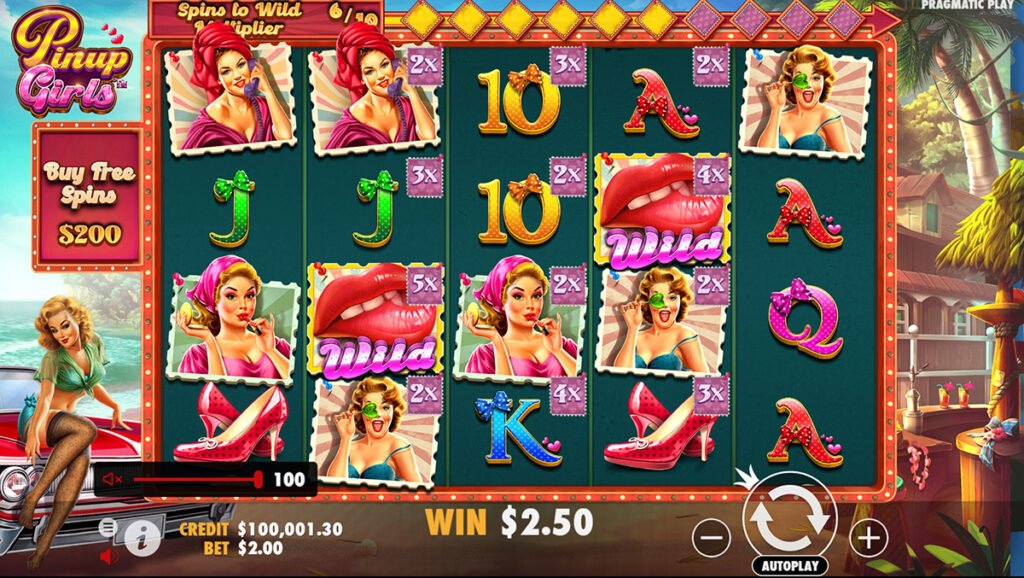 Vibrant Gameplay Mechanics
The Pinup Girls™ slot game is not just a visual treat, but also an engaging platform for avid slot players. It features a 5-reel, 4-row game panel, providing 20 paylines for potential wins. The game operates in batches of 10 spins, a unique feature among casino games, wherein on the 10th spin, a special occurrence may unfold.
The game also introduces an appealing bet selection mechanism, with choices ranging from 20 p/c to £/€100 per spin. The Return To Player (RTP) values vary between 94.43% to 96.44%, presenting a high volatility. Not to mention, the game is compatible across devices, allowing you to enjoy the game on the go.
Exciting Bonus Features
A highlight of Pinup Girls™ is its engaging bonus features. The 10-spin batch introduces a multiplier mechanic, where random positions have their multiplier value increased by +1 on each spin. On the 10th spin, any wild symbols landing take the multiplier indicated at their respective position.
Even more exhilarating is the Free Spins feature, which is triggered when 3, 4, or 5 scatter symbols land, awarding 10, 15, or 20 Free Spins respectively. The free spins feature multipliers activated every 5 spins, and wilds marking their landing positions. These unique bonus features, together with a potential top win of 3,000x the bet, enhance the thrill and engagement of this online slot.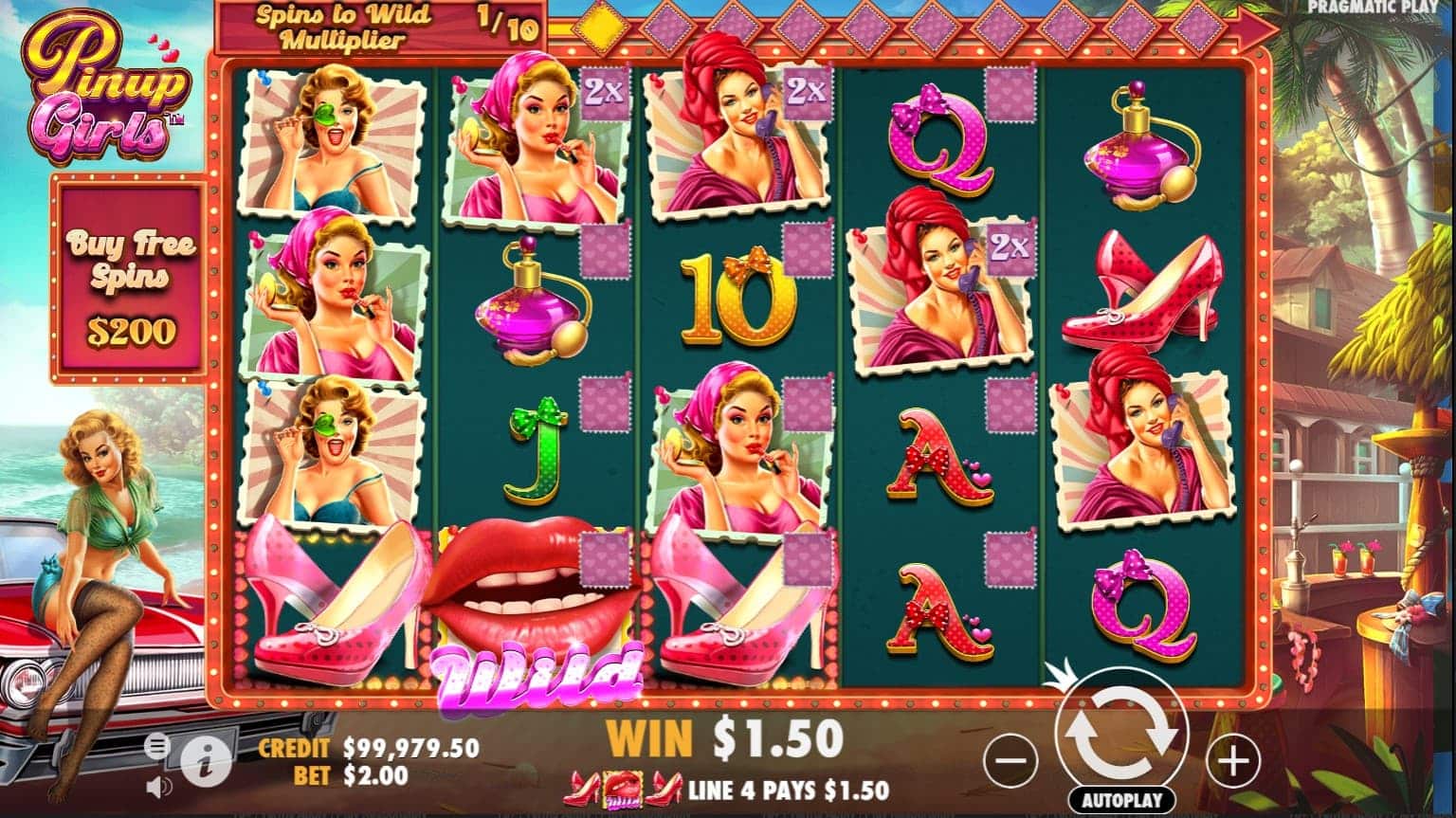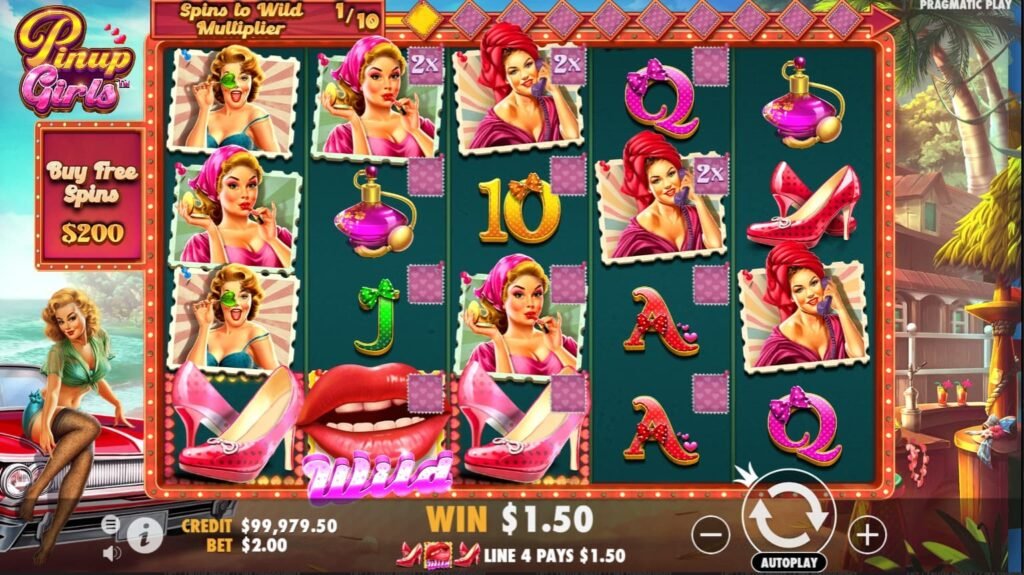 A True Blend of Nostalgia and Excitement
In conclusion, Pinup Girls™ is a fantastic blend of vintage nostalgia and modern gaming mechanics. Its pinup-era theme, vibrant gameplay, and exciting bonus features make it a must-play for both new and seasoned slot players. The game's unique charm and self-assured personality make it a hit among fans of the pinup scene, as well as slot enthusiasts looking for something fresh and entertaining. While the 3,000x potential win might seem modest for high-risk players, it doesn't take away from the fun and appeal of this glamorous slot game.
So, if you're ready to dive into a world of retro charm and win some exciting rewards, don't wait any longer. Try your luck with Pinup Girls™ today!