Wild Bison Charge™ – Unleash Your Inner Beast, Embrace the Thrill of the Chase!
The online casino realm is ever-evolving, striving to outdo itself with the latest innovations, themes, and gameplay mechanics. Among these emerging wonders is the Wild Bison Charge, a daring online slot game that boldly captures the spirit of the North American wilderness. But what makes this slot a real game-changer? Let's take a closer look.
Bison Charge: Far from a Generic Wilderness
Despite its seemingly overused North American animal theme, Wild Bison Charge hides much more under its canopy. The game goes beyond the bland veneer to deliver a riveting experience, distinguishing itself from the common herd of slots in its category.
The game introduces the innovative Pay Anywhere system, a feature favored by its developer, Pragmatic Play. This system gets even more thrilling with the addition of multiplier wilds, a rare combination that further enhances the game's appeal.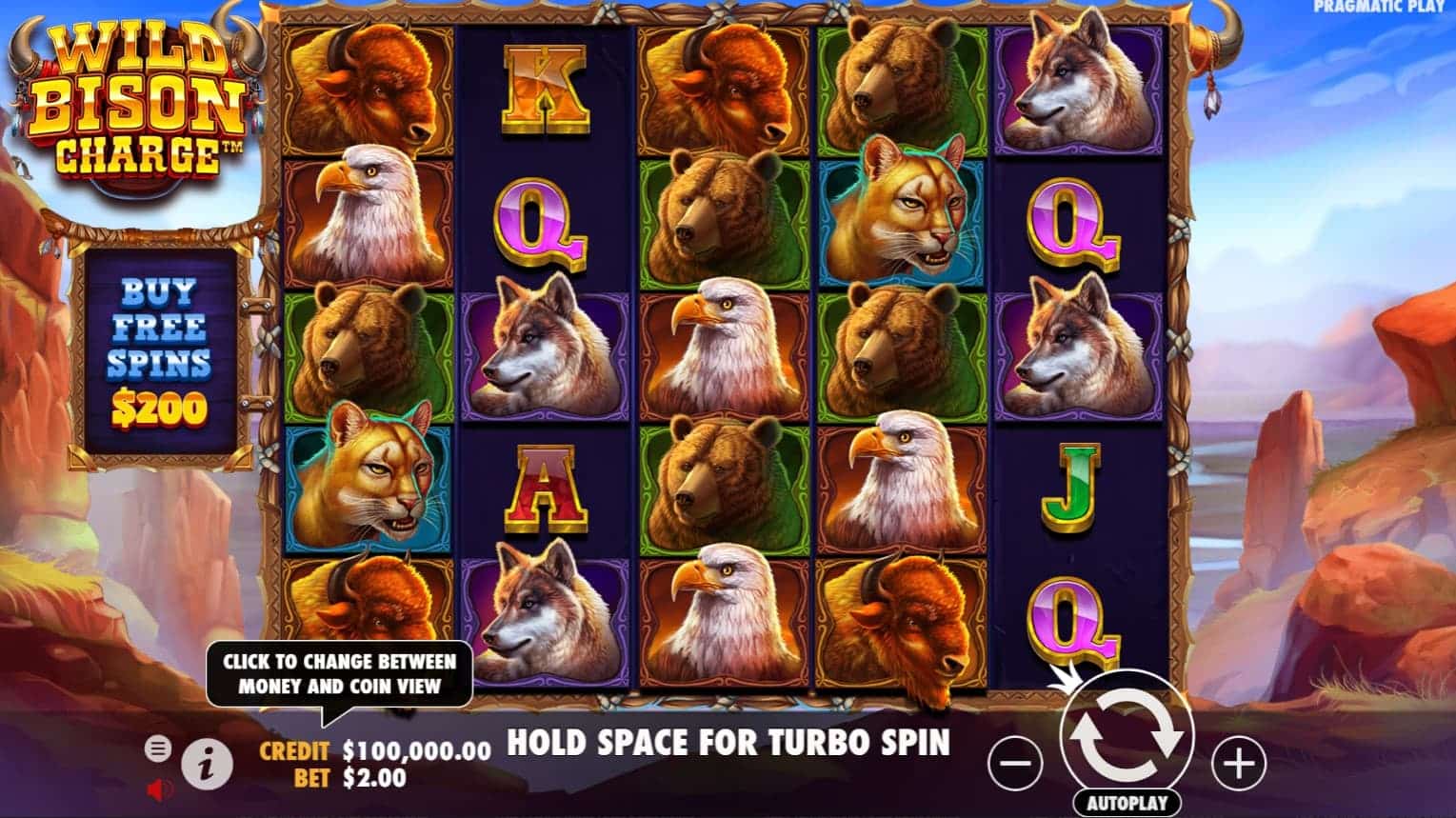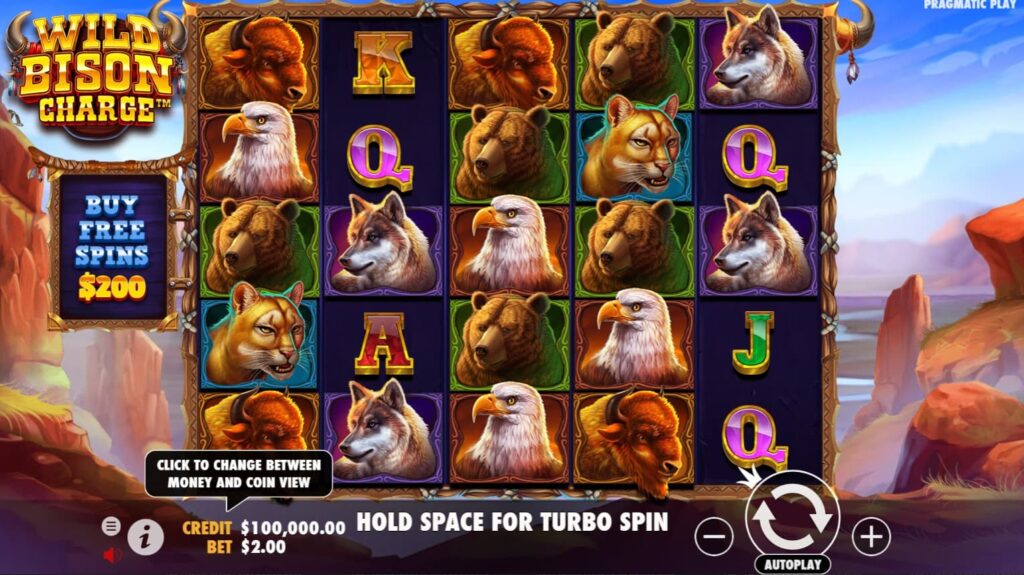 A Pay-Anywhere System with a Twist
The primary allure of Wild Bison Charge lies in its unique Pay Anywhere system. This system allows players to land between 8 to 25 matching symbols anywhere in view, resulting in a win. Moreover, the potential for high multipliers — with payouts of up to 12,000x your stake — makes the game all the more rewarding.
A distinctive feature of the game includes three different Bison Wild symbols, each with wild multipliers of x2, x3, or x5. These wilds can step in for pay symbols, boost any win they partake in, and even combine to increase your overall win.
Bonuses in the Wild
The game comes packed with an exciting Bonus Round, triggered by landing 3 or more scatters in view. In this round, the multiplier wild symbols become sticky, boosting the chances of a high payout. Additionally, landing extra scatters during this round can earn you more free spins, adding to the thrill of the chase.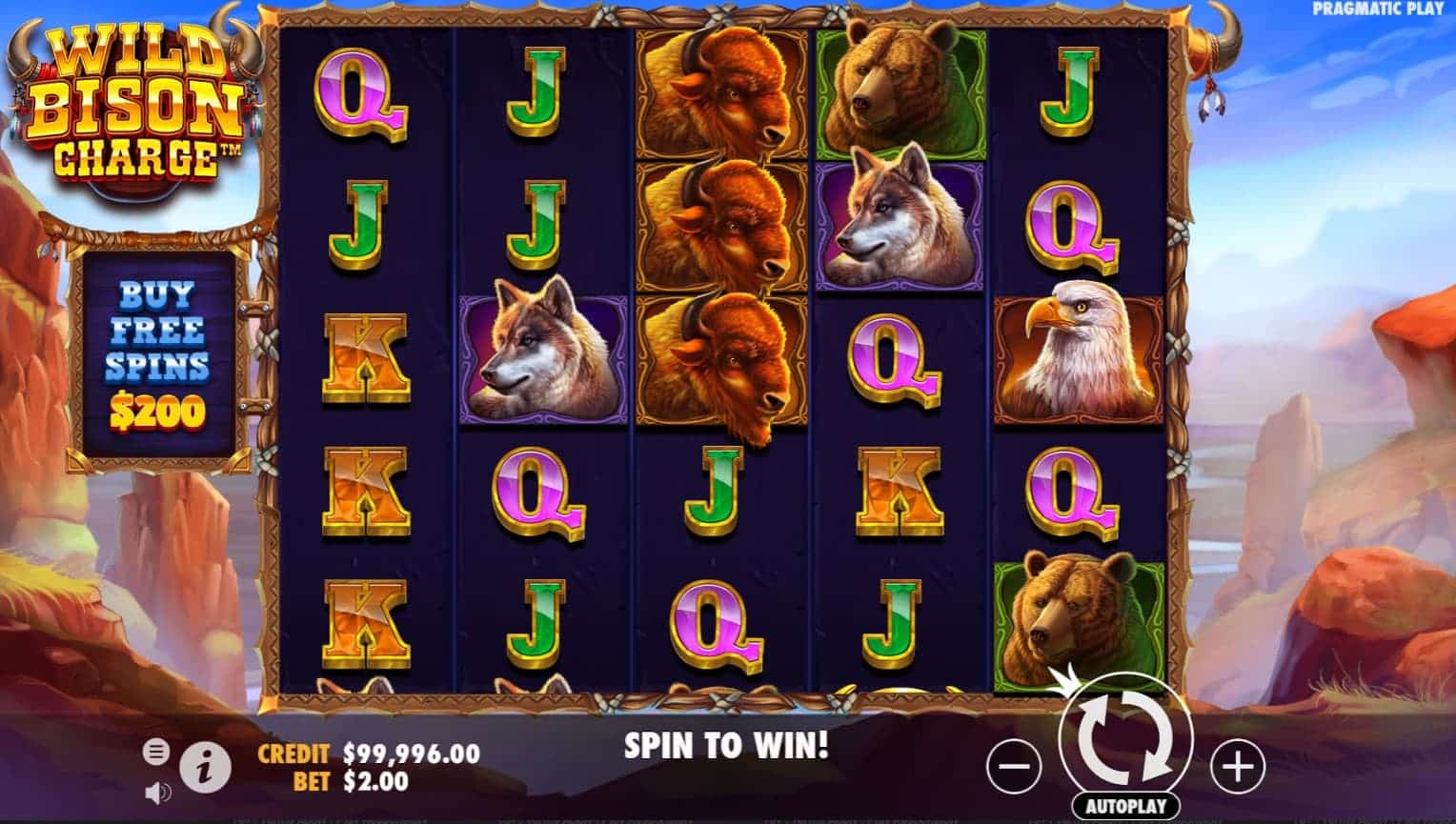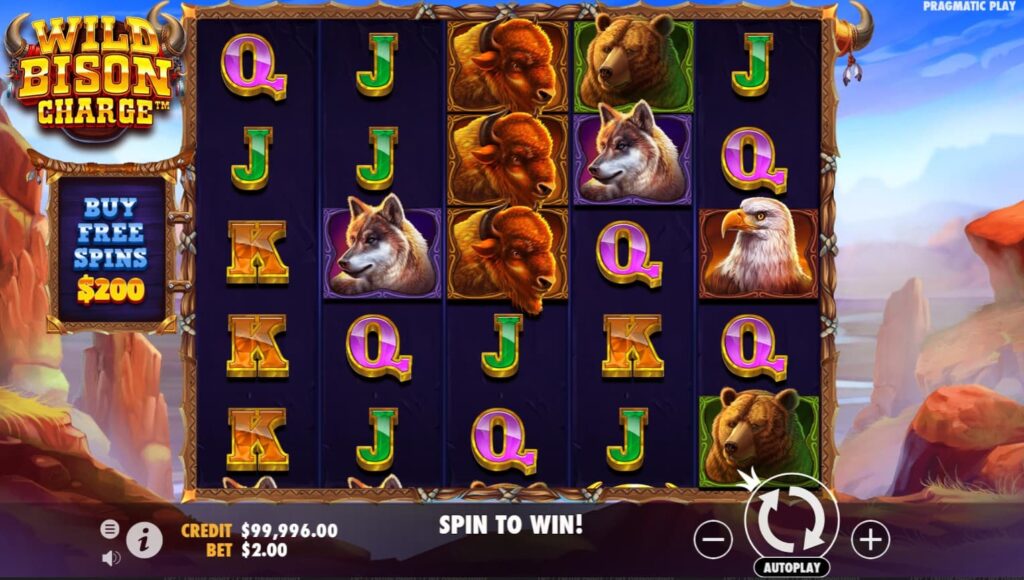 Is Wild Bison Charge Worth Your While?
Wild Bison Charge might not be the most innovative online slot on the block, but it certainly offers a unique blend of features that are worth a try. With its scatter Pay Anywhere system, multiplier wilds, and a chance to win up to 12,000x your stake, the game guarantees a thrilling experience for all players, from novices to seasoned gamblers.
Moreover, the well-crafted North American wilderness theme, despite its repeated use in the casino industry, still holds an undeniable appeal for players fond of outdoor adventures.
In Summary: The Charge of the Wild Bison
Wild Bison Charge is a testament to Pragmatic Play's prowess in game creation. By blending a familiar theme with innovative gameplay features, they've crafted a compelling slot that's sure to captivate players.
While the game may not promise a groundbreaking experience, it undeniably provides a solid, rewarding, and fun slot gameplay. The inclusion of the pay-anywhere mechanic, combined with multiplier wilds, results in a slot experience that is both exciting and potentially lucrative. In the end, the Wild Bison Charge is a well-crafted, decently-paced, and immensely enjoyable game that is worth taking for a spin.