Meet NSoft's new game Smash Drops. It uses a brand new game mechanic called PrizeDrop™.
The contestant must catch as many falling crates as possible. The crates can contain prizes in the form of jewels, money and multipliers, as well as being a trap. The main role in the game is given to time. A contestant can increase time if he wins his freeze, or he can decrease time if he finds himself in a time trap. The contestant can also extend time if he wins a time shield. This will protect the timeline from time traps.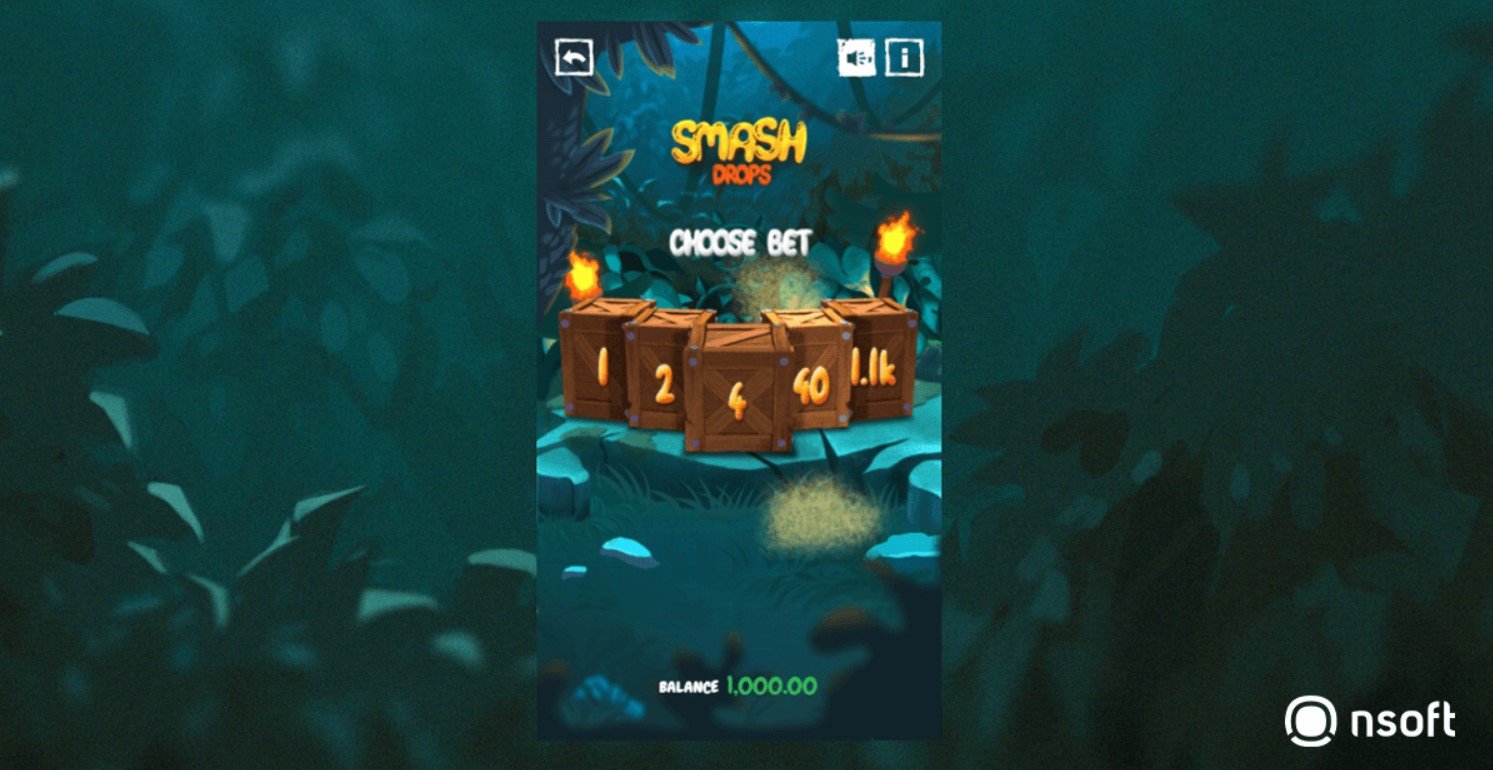 Players have to be lucky and skilled
At the beginning of the round the player receives two crates per second. You must choose whether to break the box or not. All prizes received during the round are summed up.
Types of prizes:
Extra time.
The sum of all prizes received during the game in the form of money.
The final multiplier is equal to the sum of multipliers collected during the game. At the end of the game the winnings are multiplied by the final multiplier.
A frozen time that protects the player from penalties during the game. For example, -10 sec will have no effect on the timeline.
A certain number of gems for which you can get money.
WebGL technology was used in the development of the game. Thanks to this technology, it is comfortable to play on any modern device.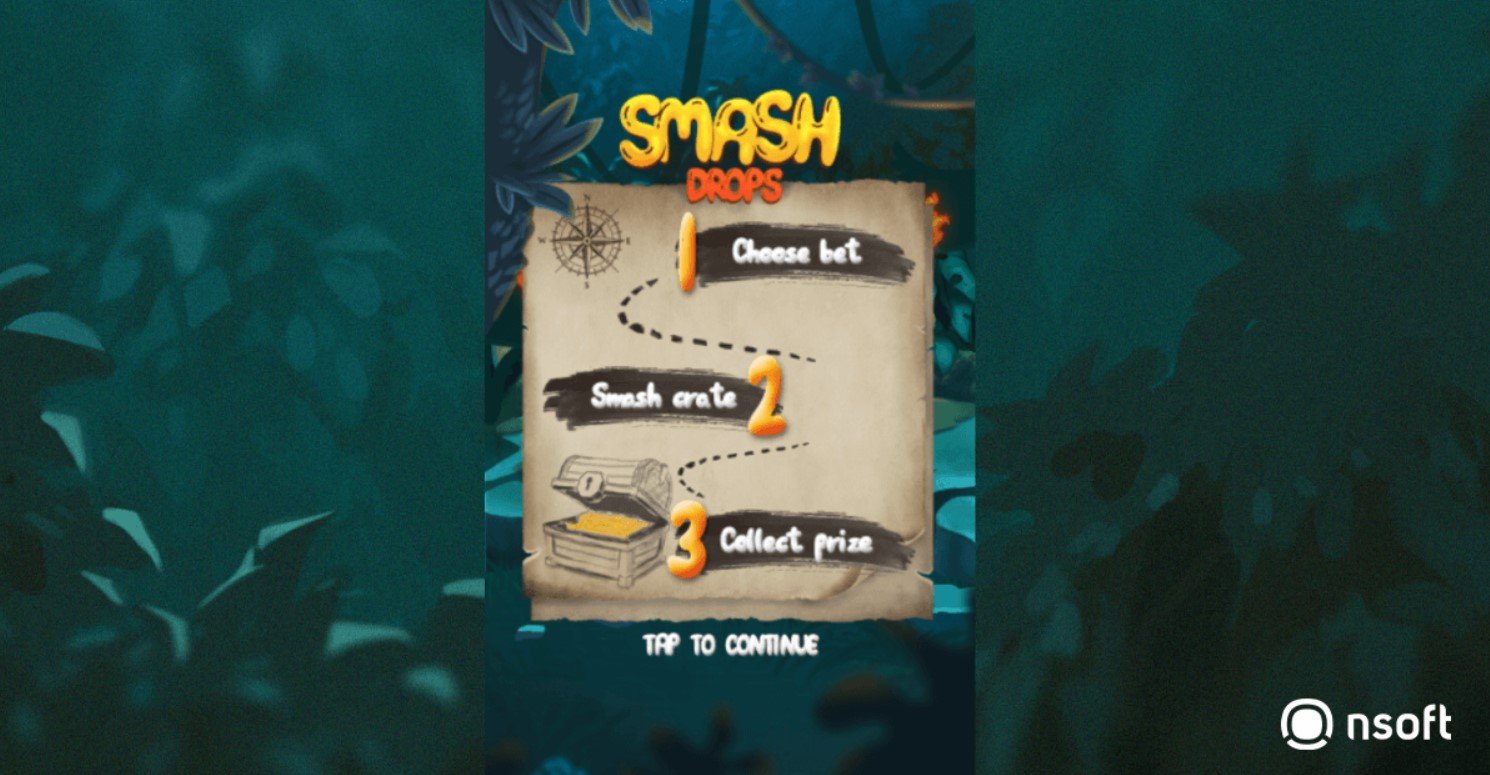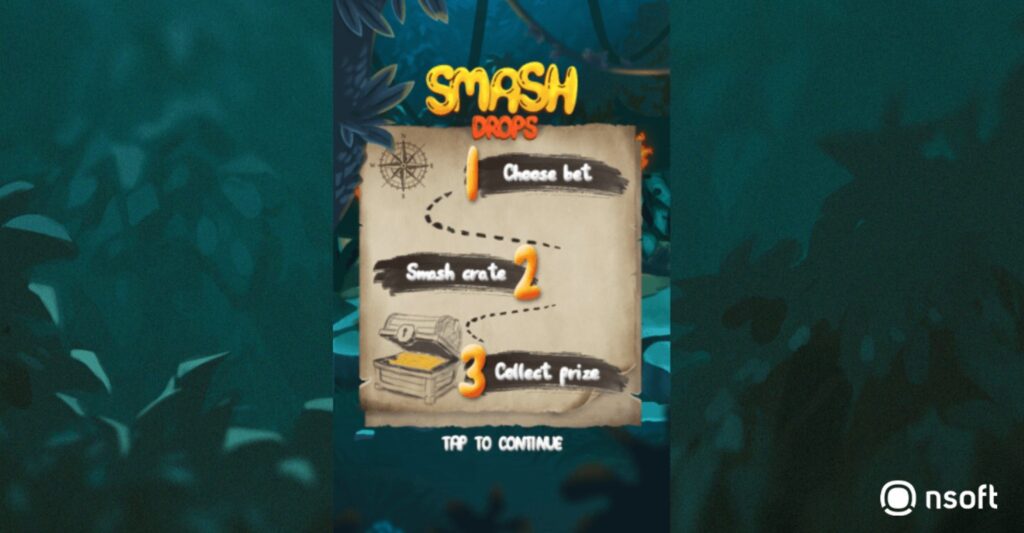 Smash Drops has been greatly influenced by mobile gaming.